Happy Saturday! I made this project super quick yesterday and love it. I found the idea on Pinterest. There are quite a few different ways to do one but I just loved the cute little owl's on the printable calendar that I found on there. Here is the completed project:
For this project you will need:
-11x17 frame
-printer
-printer paper
That's it!
I found my frame at the dollar tree but you can go to walmart and find some for under $10 if you want something fancier. I was happy only paying $1 but that's just me! lol
I found the printable owl calendar here:
http://anythingbutperfect.com/2011/08/free-printable-fall-2011-calendars/
. She has lots of cute printables and has calendar printables ready up til next February! I also wanted a to do and grocery list at the bottom of mine so I searched Pinterest for that as well. I wanted to stick with the fall theme and found these which are from the same blog as the calendar:
http://anythingbutperfect.com/2011/10/free-printable-fall-friends-to-do-lists/
. My printer is running low on ink so my colors aren't the brightest but I still love it.
Have a great weekend!
I am linking up to: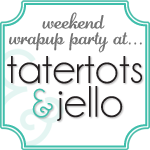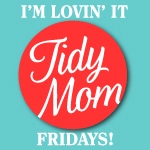 Pin It